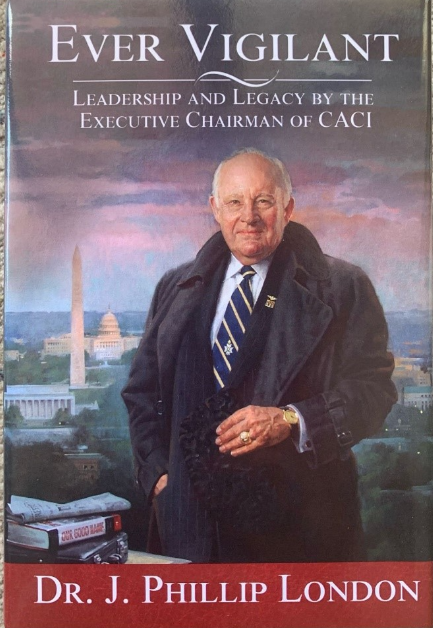 What does it take to build a $5.7 billion Fortune 500 company? How do entrepreneurial leaders become successful? Even legendary? Ever Vigilant, Leadership and Legacy by the Executive Chairman of CACI, is a powerful story about the transformation of a kid from rural Oklahoma roots, who graduated from the U.S. Naval Academy, became a Naval Aviator and then grew a $5.7 billion Fortune 500 company employing over 23,000 people in 155 offices worldwide. As a pioneer in the government contracting industry, London built a small consulting company into a multinational information technology company to support some of the most important and critical national security priorities in America. As a leading expert on business ethics, London tells readers what attributes contributed to his enduring success.
All proceeds benefit U.S. Navy and other military affiliated organizations.
"Jack's journey is the story of adventure, daring, extraordinary moral courage, love of country, family and faith, an everyday example of character driven leadership."
General Jack Keane, USA (Ret.)
"As his friend and fellow Naval Academy alumnus, we shared many similar ideas about leading and growing organizations, from surrounding ourselves with the best people to knowing when to take risks to win big."
Roger Staubach, Hall of Fame Dallas Cowboys quarterback
"
As a director, I watched Dr. London shape the future of CACI in a highly competitive industry. This book is a must-read for aspiring leaders and builders."
Ambassador James S. Gilmore III